It is a space where participants can present and promote their products, services and destinations, establish business contacts, exchange knowledge and trends, and explore opportunities for collaboration.
In addition, this event plays a fundamental role in promoting international tourism and boosting the tourism industry in Spain and around the world. It contributes to strengthening ties between the different actors in the sector, encourages innovation and competitiveness, and promotes public-private collaboration in the field of tourism.
In 2020, Easter Florida was one of the main proposals that Guía de Isora presented at the renowned fair. For two days, the tourist offer of the municipality was staged at the stand of the Association of Tourist Municipalities of the Canary Islands. Other events that accompanied Easter Florida were the MiradasDoc Festival, gastronomy, nature and sport.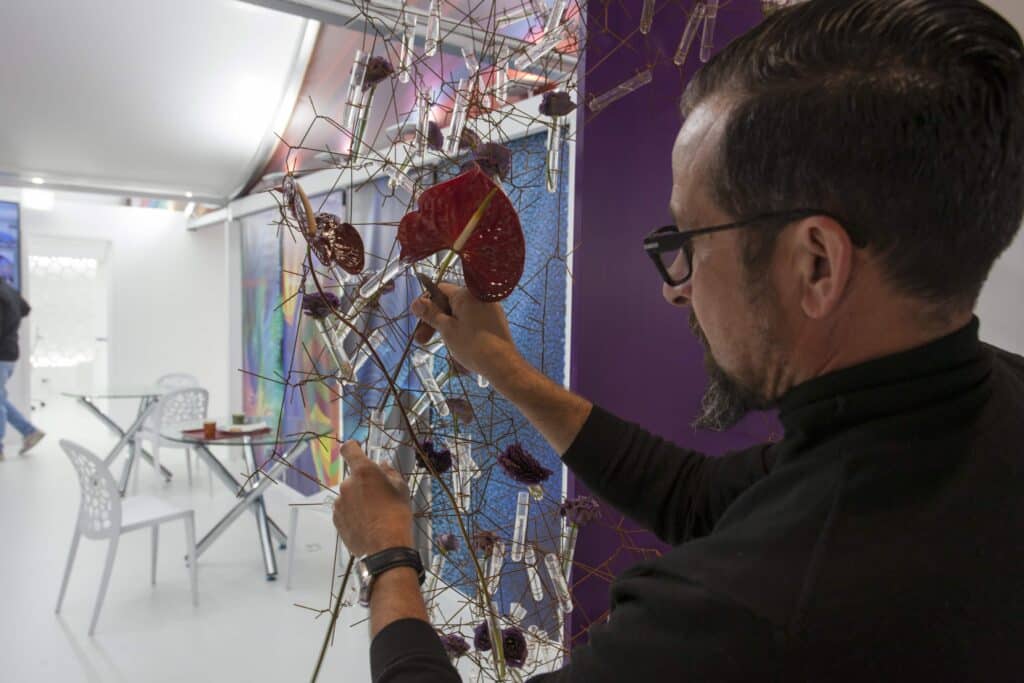 The presentation of this unique event in Spain consisted of a live demonstration by the artistic director of the Pascua, Carlos Curbelo, which was a great success for those attending the show. In it, he worked on a part of an assembly made up of a fragment of a cross and wire in the shape of a crown of thorns that houses the floral work.
In recent years, Easter Florida has expanded its offerings to include music, dance and poetry, as well as an artistic-religious exhibition that uses some of the shop windows in the historic center of Isorras. During the four days of Easter, the municipality receives thousands of visitors who enjoy the marvelous displays and the pleasant festive atmosphere. Many of the attendees are photography lovers, who capture every detail with their cameras; in addition, since 2014 the Photographic Marathon has been held, where the public can participate in this artistic competition.